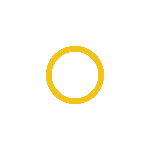 Delve deep underground.
Immerse yourself and experience 360 degree views of Royston Cave.
​
Engaging new audiences.
Textbooks are so history. Engage
with our past in new and exciting ways.
​
Virtual Reality.*
Combining 3D technology with high resolution photography.
*

VR mode requires a VR enabled device and headset.

Compatible with most VR headsets.
Interact.
Learn about Royston Cave with interactive hotspots.
​
Study.
Zoom in and discover the cave's carvings in glorious HD.
​
Reach new heights.
View Royston Cave from
never-before-seen angles

.
​
Dark mode.
Switch the lights off and experience Royston Cave in the dark.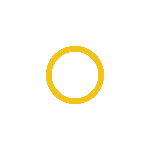 Anytime.

Anywhere.

*
Optimised for computer, tablet and mobile.
*Requires internet connection or mobile data. Mobile data charges may apply.
​
Join us for a live virtual guided tour of Royston Cave and learn about the mysterious past of this unique, world famous heritage site.
​
Presented by an experienced guide, on this tour you'll learn the meaning behind the cave's carvings, hear stories of its discovery and uncover its most intriguing secrets.
​
Tours last approx. 1 hour.
​
This isn't just another Zoom meeting. On our tours you will be immersed underground in The Royston Cave Virtual Experience; a stunning 3D, 360° digital replica of Royston Cave created using a combination of 3D capture technology and high resolution 360° photography.
​
Walk around the digital cave, zoom into its carvings, and have the opportunity to ask your guide questions and discuss the cave in real-time.
​
Wherever you are in the world, as long as you have a suitable device and a stable internet connection, Royston Cave is literally at your fingertips
.
It's totally live, it's totally interactive and, by purchasing a ticket, you'll receive 48 hours free access after your tour to explore The Royston Cave Virtual Experience at your leisure.
​
Beats another quiz, right?
​
Tour Information
​
A stable internet connection and web browser is required. There is no additional software or account sign-in required.
​
Tours work on desktop, tablet and mobile devices.
​
You will receive an email containing your login information at least 48 hours before your tour.
​
You will never be visible to anyone except the guide and your microphone will be muted at all times except if you choose to ask a question, at which point the guide will unmute you.
£5 Individual
£10 Household
Terms and Conditions
Tickets are non-refundable.
Your guided tour is for the date and time specified on your ticket only.
Exchanges for alternate tours may be made at our discretion. To enquire about exchanges, please email us at least 24 hours before your tour.
Filming, recording and photography of the tour and The Royston Cave Virtual Experience is strictly prohibited.
Royston Cave is not responsible for any technical failures or connection issues that occur.
By purchasing a ticket, you agree that Royston Cave may contact you regarding your tour.
We reserve the right to refuse admission and eject you from the site for behaviour deemed inappropriate by our guide.
See our Privacy Policy and Terms of Use.
​
We offer special tours for private groups, schools, colleges, universities, clubs, societies, lectures and organisations.These tours can be tailored to you, your interests and your curriculum.
​
Group tours cost a flat fee of £40 for 1 household.
Each additional household costs £5.
For use in large lecture theatres, public halls and auditoriums, additional charges apply.
​
50% discount available for school and youth groups.
Group tour can be viewed on one large, shared screen in a lecture room, classroom or meeting room, or from home on personal devices.
​
Tours can be organised for any day or time outside of general access tours.*
​
Your ticket also includes free access for every group member to The Royston Cave Virtual Experience for 48 hours after your tour.
W

e are committed to ensuring Royston Cave is, and feels, accessible for everyone. So, we are very proud that Royston Cave is now, for the first time in its long history, online and available to all - regardless of who you are or where you're from.
Our heritage belongs to us all.
Zoom
Zoom in and out using your mouse or trackpad.
Hotspots
Click the hotspots to learn about the carvings.
Hotspots On/Off
Hide hotspots for an uninterrupted view.
Pan
Click and drag left or right to pan the walls.
Full Screen
Click the square icon to access Full Screen mode.
3D Mode
Click the 3D icon

to

access 3D mode.
Menu
Click the menu to learn more about the cave.
Dark Mode
Click the lightbulb to switch the lights on/ off.
VR
VR enabled devices will show a headset icon.
This stunning resource was created by Virtronix; a 3D, 360°, VR specialist based in Hatfield, Hertfordshire, working across the UK.
Creators of advanced, immersive, virtual reality tours and experiences, Virtronix have a passion for capturing reality and sharing it with the wider world. Since 2017, the Hatfield-based studio has created a wide variety of virtual tours and VR experiences for properties, hotels, schools, attractions and more right across the country. But this is their first cave.